Home
PLAN YOUR RETREAT IN CONNEMARA, 2024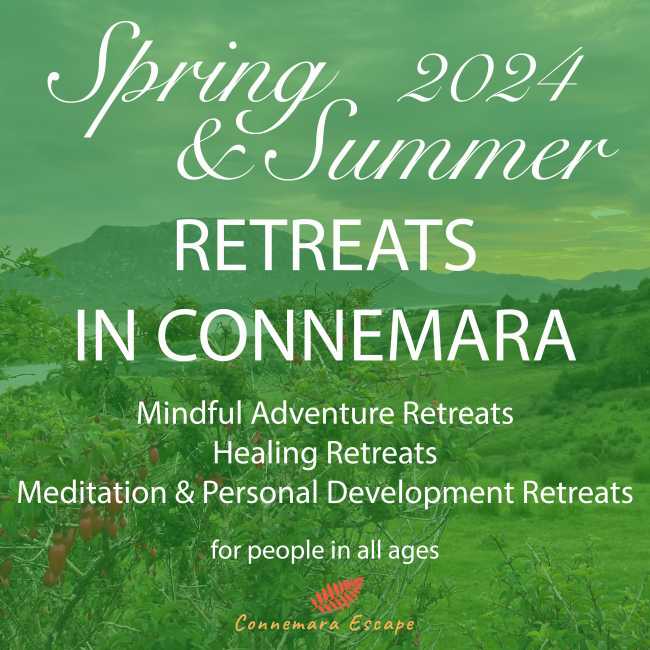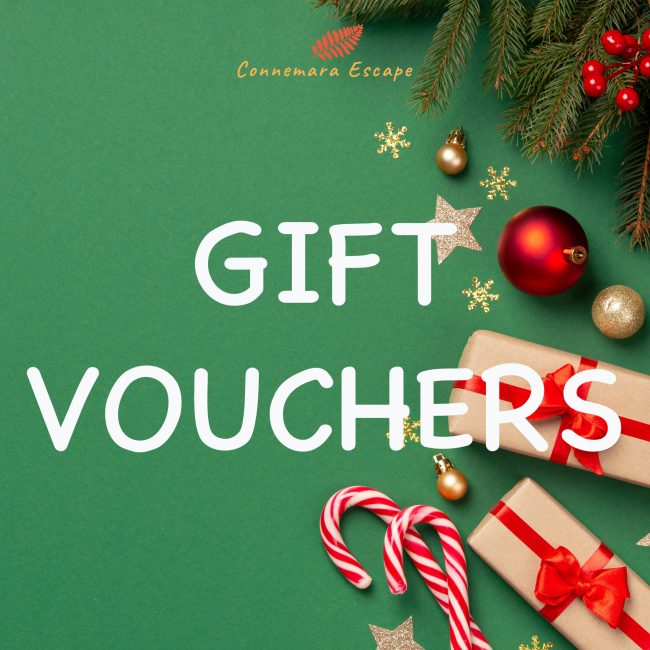 "The tour was a fantastic experience the tour guides were both knowledgeable and accommodating. We did this tour as a group of six with little experience of kayaking and we're treated to the utmost professionalism with the instruction of doubles kayaking. It was a great bonding experience for my girlfriend and working as a team while being treated to the beauty of Connemara scenery and historic wonders of the hen castle"
We went on a kayaking tour with Ewa for a second time and can't wait for more adventures with Connemara Escape. It was an amazing day. Great atmosphere, amazing place, and Ewa is lovely person, very helpful and friendly with positive energy. I highly recommend trying this adventure.
"Eva was amazing. We had a fantastic time. From start to finish Eva was the perfect instructor, we are all beginners and we weren't rushed and we were given full instructions and nothing was too much to ask. We will definitely be back."
"This Wellness Retreat was absolutely perfect. It was very well organised with a lovely peaceful and trusting atmosphere. The programme was absolutely perfect for me and my friend. We had both had a tough time over the last few years and we couldn't have wished for better. Would go again tomorrow without any hesitation. Eva did a wonderful job and we both left feeling thoroughly relaxed and well. I received several comments when I got home (including one from my Reflexologist) saying there was a huge difference in me. The good thing is I am now practising meditation and Qigong and am starting a class on restorative yoga this week, so the effects of this retreat are continuing and not forgotten as soon as we got home. I would add that the food too was excellent. Thank you Eva."
"We had a wonderful time this afternoon kayaking for 3.5 hours. We stopped off at Kirk castle island for lunch. Eva is amazing, can't wait to come back. I would highly recommend Connemara Escape."
"Had a fantastic time kayaking on the river with Eva. Booked a trip for the family (2 adults, 2 children) at fairly short notice - just the day before, and Eva was happy to facilitate us. When we first arrived, we got some instructions and a warm-up before we got kitted out with kayaks, paddles buoyancy aids and into the water. The children were aged 6/7, so we had double kayaks with each parent taking a child. Set off on the river and paddled upstream for about half an hour and back again, before doing the same in the other direction, with Eva guiding us all the way pointing out many of the wonderful sights and views along the river and beyond. It's a wonderful experience to paddle along in such a serene environment, with beautiful views all around, and get away from the hustle and bustle of life. Eva is friendly and very knowledgeable, an excellent guide and great company too. Our girls got on really well and both gave the whole experience 10 out of 10. We couldn't really disagree! Would definitely recommend the experience to anyone considering it."
"I had an amazing weekend away in a lovely tranquil part of Connemara. Everything was paced really well, with plenty of time to relax and enjoy nature. Eva was a great teacher and guide for meditations and yoga practices, the sound bath was a personal favourite and one the best things is the delicious food! It is definitely the first of many retreats like this I will do."
"What an outstanding few hours of kayaking! Such a refreshing little escape from the hustle & bustle of the city. Wonderful sceneries and a great company. Ewa was an amazing instructor! Highly recommended!"
"What an amazing trip. I literally needed an escape from busy city life, especially in these crazy times. Needed something for my body, mind and soul, a moment of quietness, fresh air and beautiful scenery. Never tried sound therapy or chi gung before, which both felt right for my body. First time for paddleboarding, really fun, got some trust for myself and she's a really good teacher. Got some great advice for life and food too. Highly recommend Eva and definitely want to visit her again."
"Had a magical morning in Glassilaun Beach with Eva trying out SUP for my first time. She's an adventurous spirit and great fun too. Highly Recommended."
"We attended the Healing Retreat this past weekend, and it was so much more than we ever could have hoped. The home was charming and had great energy. Our group really got along well, and we enjoyed the home-cooked veggie meals immensely. Eva offered us so many opportunities to turn inward and do the work we came there to do. The sound healing was extremely powerful, and the walks were gorgeous. If you are looking for a healing retreat in Ireland, this one should be on your short list!"