3 nights Mindful Adventure Retreat October '22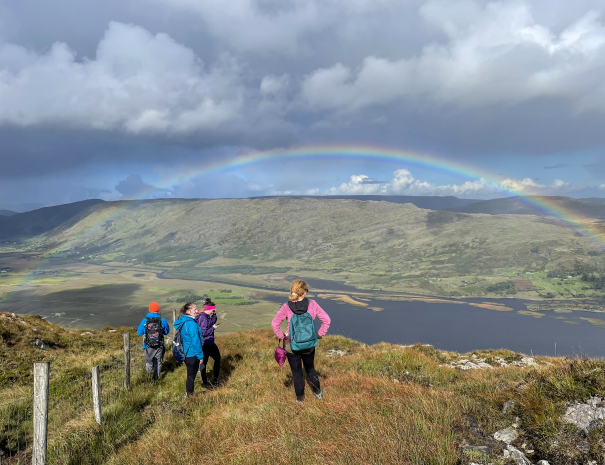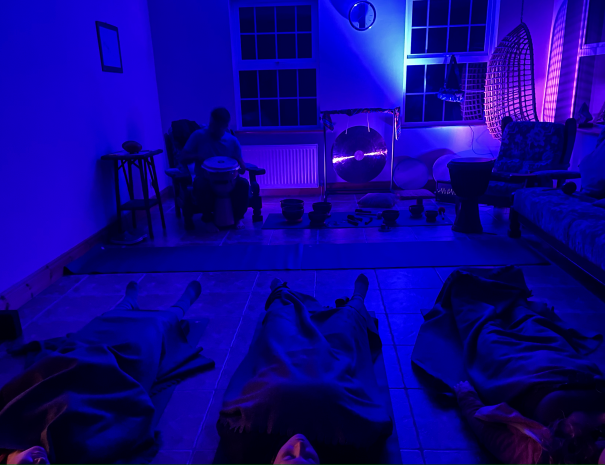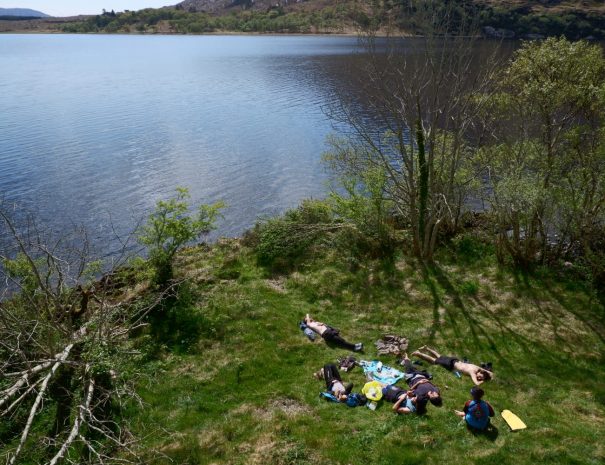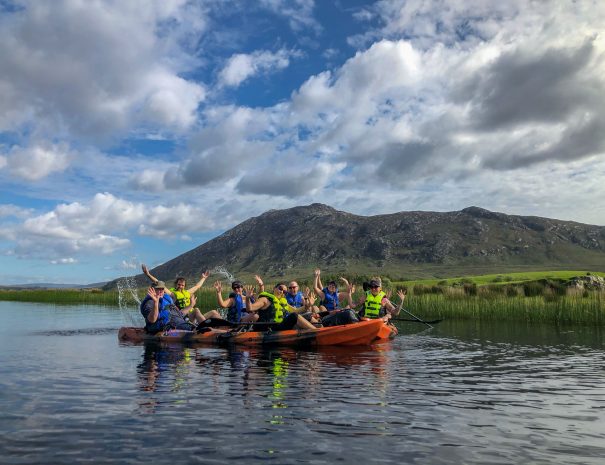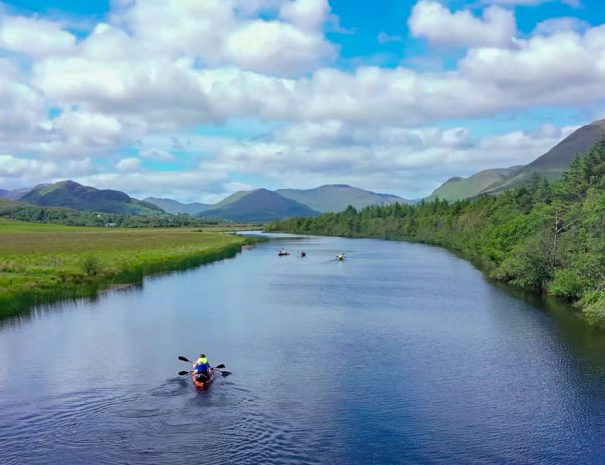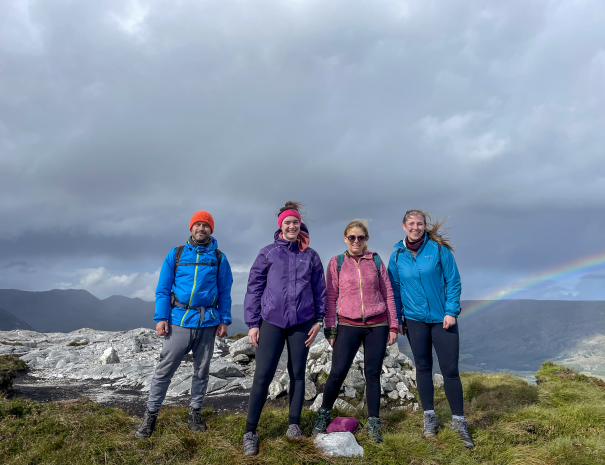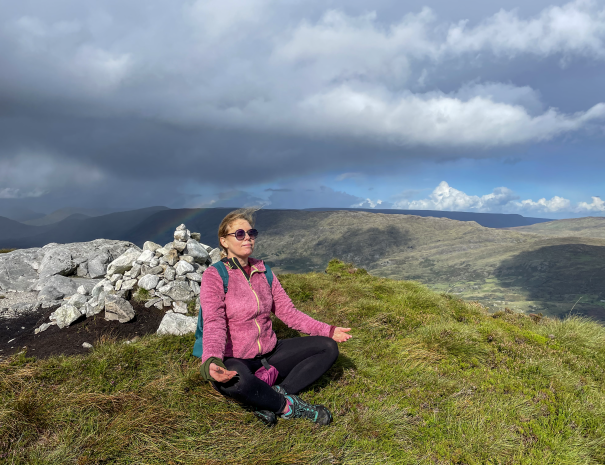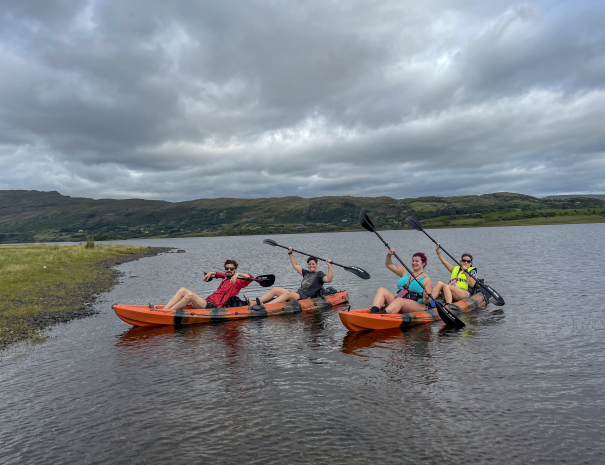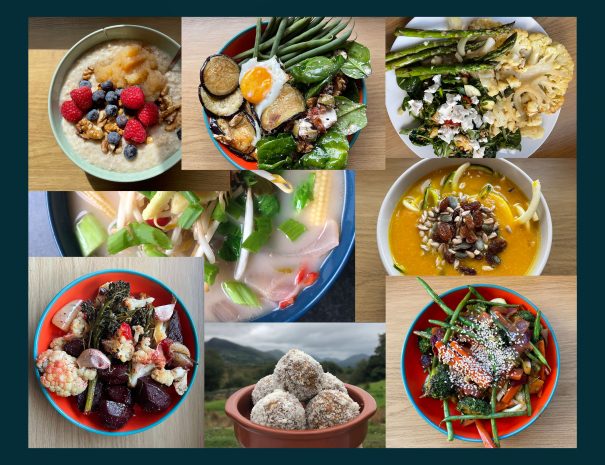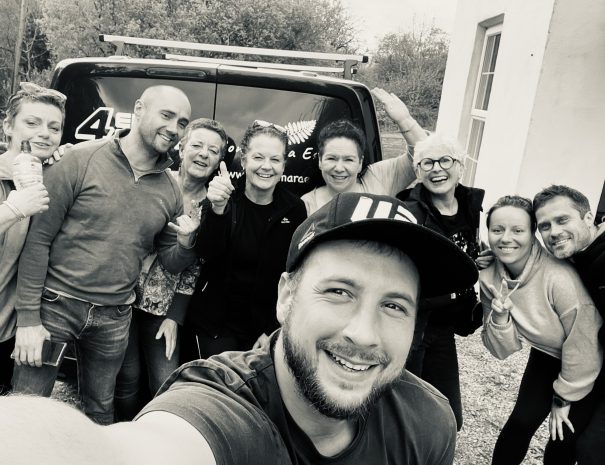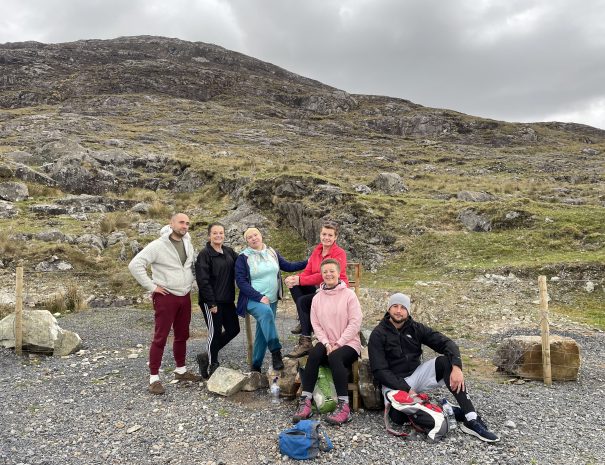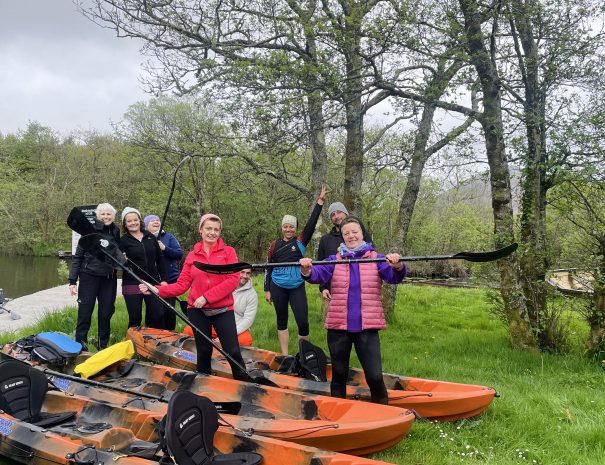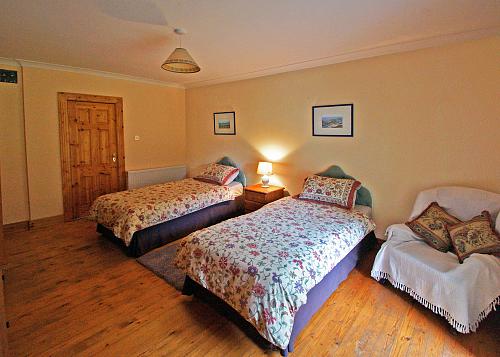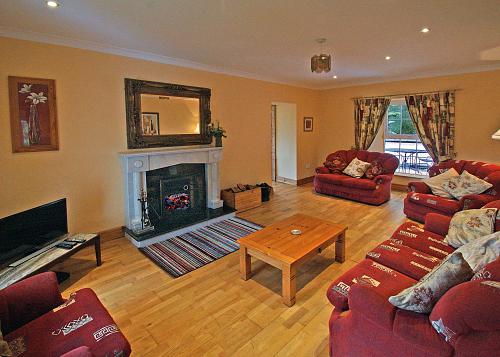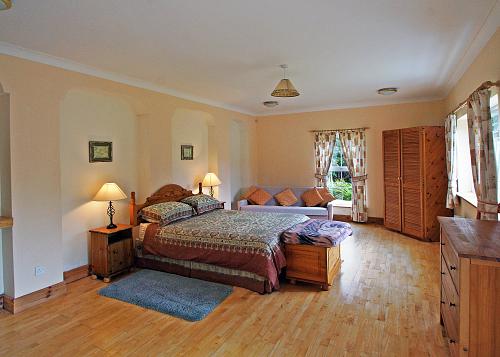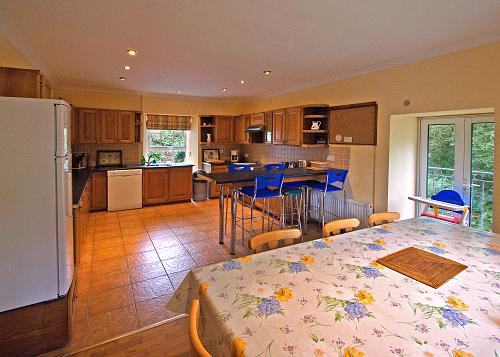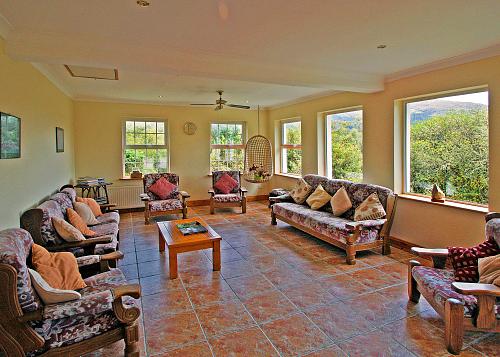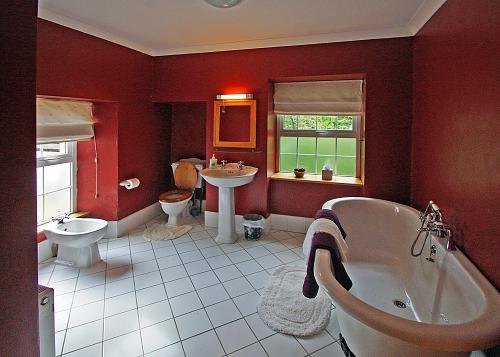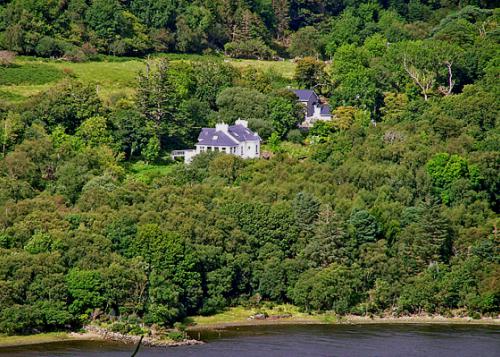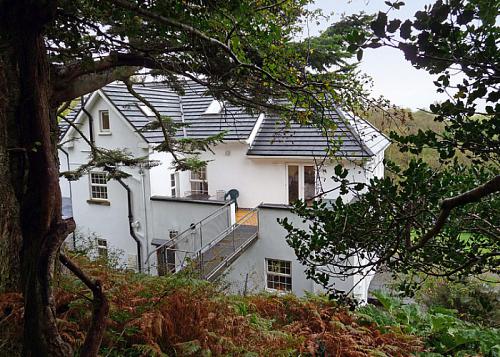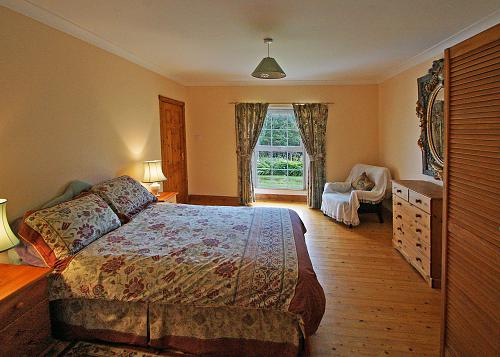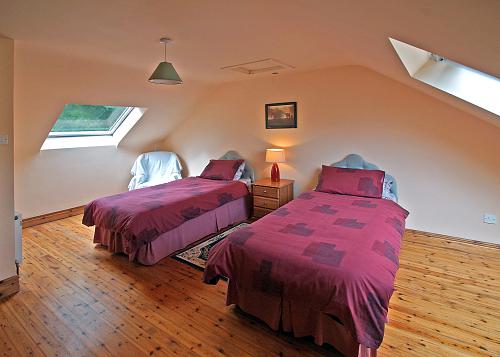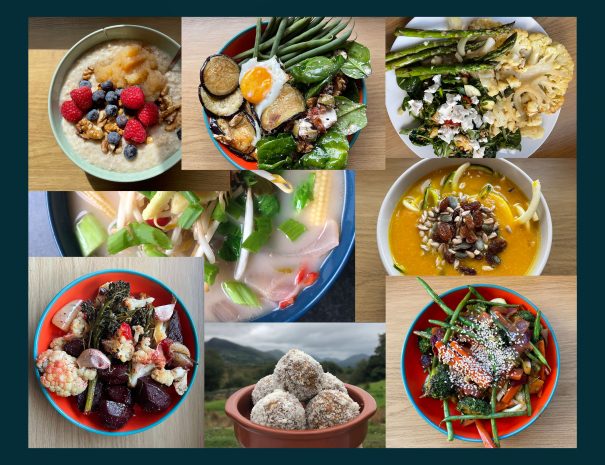 2x Two single beds room
Shared bathroom
1 PLACE BOOKED BY A MALE
3 SPOTS AVAILABLE
3 Nights Accommodation
Shared Bathroom
All program and food included
BOOK BY DEPOSIT PAYMENT OF 150€ ONLY
1x Twin Room Two single beds
Ensuite bathroom
THIS ROOM IS ALREADY BOOKED
3 Nights Accommodation
Ensuite Bathroom
All program and food included
549 € single person occupancy
BOOK BY DEPOSIT PAYMENT OF 150€ ONLY
1x Double bedroom
Ensuite bathroom
ROOM AVAILABLE
3 Nights Accommodation
Ensuite Bathroom
All program and food included
549 € single person occupancy
BOOK BY DEPOSIT PAYMENT OF 150€ ONLY
Seeing Connemara has been my dream for a long time. I would like to thank Eva and Jherek for a holiday full of positive experiences, lots of attractions, delicious food, and hospitality. If someone likes to combine active leisure with spiritual experiences, I sincerely recommend Connemara Escape.
Brilliant food & good fun. It was just great to be mindful in fabulous surroundings - nature at it's best. Very relaxing & total rejuvenation for mind, body & spirit, Highly recommend spending a few days with Connemara Escape. The variety of energizing activities was excellent - yoga, sound healing, qigong, mediation, kayaking, and hill walking. Fantastic experience with Connemara Escape on May retreat - thank you Eva & Jherek.
Very nice people, amazing environment, fun activities, nice food and great relaxation! 100% recommended!
Excellent yoga retreat which showcases Ewa and Jherek's combined skills, knowledge and enthusiasm. Lovely and relaxing accommodation, close to a beautiful lake. We were served delicious food, the majority of them prepared with organic vegetables, including some from Ewa' own garden - homemade pesto, freshly squeezed juices, not forgetting Jherek's omelette 😋. Different activities - hiking, kayaking and I particularly enjoyed their sound healing sessions. Fantastic experience, highly recommended!
What a amazing trip. I literally needed an escape from busy city life, especially in these crazy times. Needed something for my body, mind and soul, moment of quietness, fresh air and beautiful scenery. Never tried sound therapy or chi gung before, which both felt right for my body. First time for paddle boarding, really fun, got some trust for myself and she's a really good teacher. Got some great advice for life and food too. Highly recommend Eva and definitely want to visit her again.
The sound healing was very effective! Since then I'm having realizations more often than before. It is scary a bit, but I feel much more grounded as well. Thanks again, I'll definitely go for another in the future. 🙂
October, Saturday to Tuesday 08.10 to 11.10
Arrival to Connemara, Welcome Circle, Light vegetarian/vegan Meal, Yoga Nidra, Sound Healing & Guided Meditation
Morning Welcome Qigong, Brunch, Kayaking Tour, Mindfulness talk & Reiki; Energy Healing Workshop, Dinner
Morning Yoga Tibetan Breath Work and Meditation, Brunch, Hiking, Free time, Dinner, Sound Healing & Five Elements Guided Meditation
Tuesday 9 am - 12.00 Midday
Morning Qigong, Breakfast, Free Time, 12 Midday – departure